"We must all suffer one of two things:
THE PAIN OF DISCIPLINE...
or the pain of REGRET and DISAPPOINTMENT."
-Jim Rohn

D/C RUSS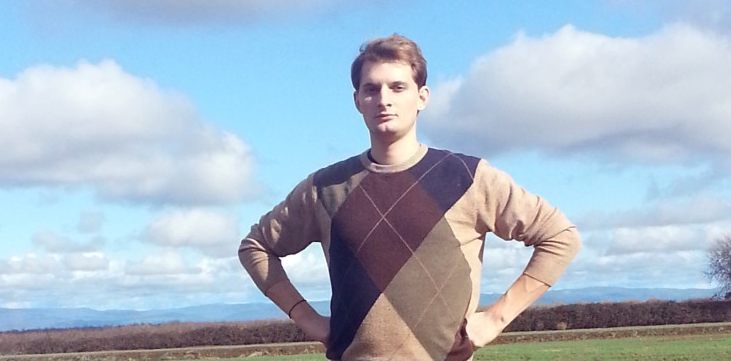 Proudly Presents...
WEEK OF
POWER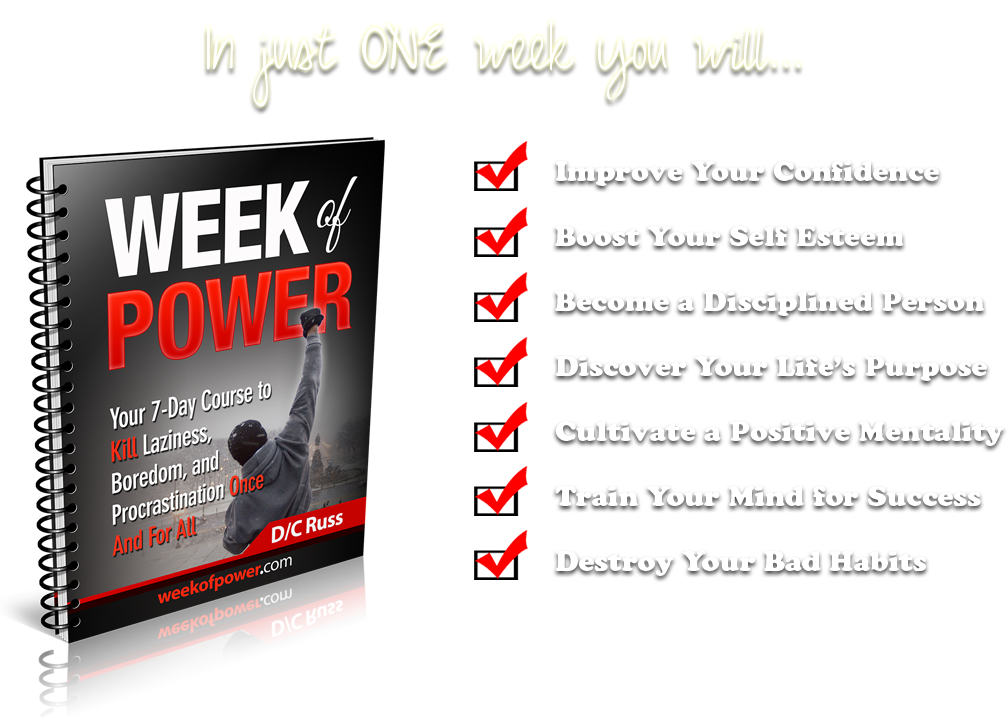 Welcome, Comrade
It took me nearly two years to put together what I believe is the most powerful course available in ebook format. WEEK OF POWER is a day-by-day course that will take you on a quest to train your mind toward whatever ends you desire.
The course is designed to help you build discipline, enhance focus, get things done, and take charge of your life. The course takes you on a safari of new ideas, perceptions, and behaviors, all focused on and living a stronger, more robust, and more powerful life.
Download
Instant .PDF Download
100% PayPal Secured
WEEK OF POWER
Your 7-Day Cure For:

How It Works:
Each day, you are given a unique set of objectives you must fulfill for that day. The daily exercises are designed to radically transform your mind, body, and spirit.
In addition, the course contains a daily checklist of rules that you must adhere to in order to gain the maximum benefit.
You'll find that it's not only effective, but it's extremely fun and rewarding. And WEEK OF POWER is designed to fit anyone's schedule...it takes only a couple hours per day.
But what kind of comrade would I be if I wasn't absolutely sure that you'll gain massive benefit from this course? To make sure you're completely satisfied, I am offering you a 30-day, no hassles, 100% money back guarantee.
"Don't like the course? No problem. I'll give you back every penny you spent. That's how confident I am that you'll love WEEK OF POWER."
D/C's Story
I am 100% sure that this course will have an immense impact on your life. I have personally taken this course and I witnessed first-hand an incredible transformation in my life.
Before embarking on WEEK OF POWER, I was a complete mess. Every night, I slept for over 10 hours...only to wake up feeling depressed, sad, tired, and miserable. At first I actually didn't even notice it, but eventually my sloth became too much to bare.
I had to make a stand... WEEK OF POWER was that stand. It literally uprooted me from my piteous, miserable existence and wrought me into a whole new world of strength, vitality, and energy. My journey to success had officially been born. Within just one day of taking the course, my life did a complete 180. See my results for yourself:
In this chaotic world, they say the only person you have power and control over is yourself...
On one hand the above statement is true. But on the other hand, by training your own mind the world automatically changes itself.
Use this power!
If not, you will become stagnant, left with only a handful of excuses.
So, take control of your life...act now and then follow through with your decision.
You're just one week away from the most liberating feelings of accomplishment you've had in a long time.
TO POWER,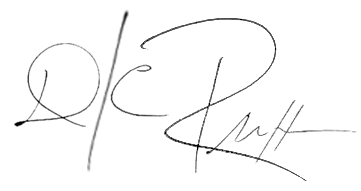 D/C Russ
be bold. stay strong.